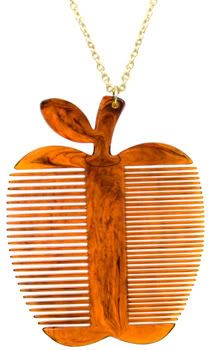 dope universal necklace (; well 2-in-one.
only $12
pick yo hair, pick yo gramma's hair, pick yo nappy boyfriend's haaaaauuiiirrr, pick any body's hair then put it on yo neck &it makes a sick ass accessory
damn, thanks feesha for reminding me about
**
fred

flare
you always do..!
NOW GO SHOPPING!! IT'S SO FUN &CHEAP, (;
it's always fun going school shopping with your little sister who you both share the same fashion sense, or your mom wanting you to draw on their backpacks &pencil cases...
for the record , ok readers i just hella came up on some art supplies (decos &sorts) &some clothes &jeans Holllllla! new black socks &purple cheetah leggings &hair products &possible a back to school hair dye? lol im craving my bright colors back!
FEESH PIE,
for the late night "
Wishing Waiting Nights, Sobbing Aim dates
"
we should make our own DIY slumber sewing party..
sorry mimipong we love your work &mucho respect but, dang $30 we girls on budgets... we need to make our on "hug your sorrow plush pillows"
DIY SLEEPOVER!

Ode to flying cooches!
there's a toy for everyone!!! only $10 dolares (sidenote: im practicing my Spanish
B-Girl Cooch, B-Girl Fly