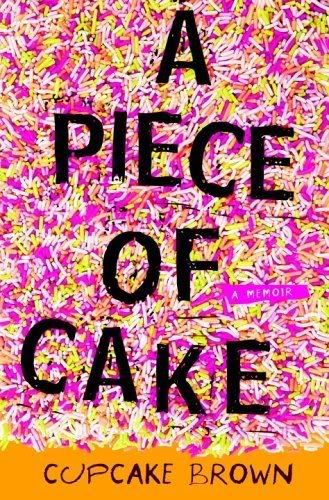 WHEN A BOOK TAKES OVER YOUR DAILY ROUITINES!
-can't sleep
-can't get ready for work
-go out for breakfast &your stuck in pages
-don't want to go to work
-get off work your stuck in between pages again
-finally get home &decided to run at speed three on the treadmill
-done running you lay on the concrete
-you sit in piles of mess in your room
-poor paint is abandoned
-poor friends you don't pay attention to anymore
All because you wanna read!!!!?!!???
I promise you Cupcake Brown is the sugar to my tea!
let her be the buttah to your bread (;
A awesome book i think everyone should be born with a copy of this book.. well, go out &get it now! &let's read together.... cause reality is we weren't born with "A Piece of Cake" wow you'll understand more my whole BLOG MEANING... "Cupcakes to soften yo hustle" everything will be clear! wow &then when i hit you with what i have in mind... i promise i will blow your mind artistically i will give you love in a piece of art, stay tuned cause Cupcake Brown inspired me whole heartedly...
Cupcake Brown was not born into a life of privilege, intellectual stimulation, or professional dynamics. Her younger years were not a model for achieving success; her youth interrupted by violence and emotional turbulence. At 11, she regularly engaged in prostitution, drugs, and alcohol. By age 13, she had graduated to gang activities and street crime. Unfortunately, life would get much worse before it got better as Cupcake spiraled into a life that hovered somewhere above state prison, at best, and death on the mean streets, at worst.
**
click

to read more about Cup
, sharing is caring..
thank you leilanie♥ hks &we won't stop!