Last night,
get a hold of this, last night was dope...
p.s we left at 230am flat tire at 330am &didnt get home til 830am im too tired to type!
i met a dope female emcee... &got promised a couple spots to hang some art/ project pieces @ The Light Galleries in costa mesa for taking a few shots last night..
so imma be in the sweat shop spitting out paint &clay &wood pieces!
the vibe there was amazing.. ive never felt sooo alive!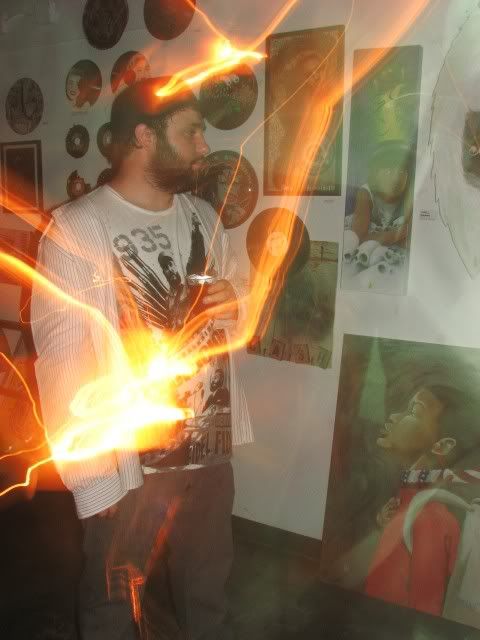 &more+